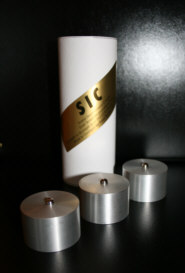 The Sound Improvement Coupler is a set of components to couple or decouple your HIFI.
It consists of three aluminium alloy feet each with an indentation in it to take a 6mm Ballbearing.
To couple your HIFI to the stand or shelf the couplers are used without the balls.
To decouple your HI FI the couplers are used with the balls.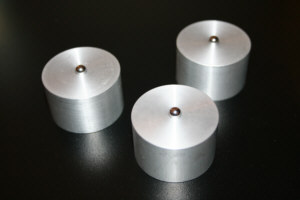 One has the choice to experiment to find which method gives the best results.
As a guide one couples the HI FI to a wooden or stone base and decouples with a glass base.